Speedy turnaround, even on our most handmade and bespoke cards!
We have a 24 hour turnaround on most products! We offer free standard delivery (2nd Class) on all UK orders, with the option to upgrade to 1st Class, if you need your order sooner!
We're really proud of our super speedy turnaround even on our most handmade and bespoke of products!
The majority of our customers will find their Ruby Wren card on their doorstep in under 48 hours - which is amazing, for a small handmade business!
We can even write and post your cards directly to your recipient if you'd like it going straight to your loved one...perfect if you're short on time!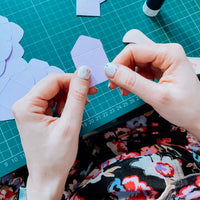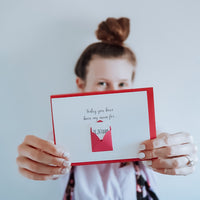 About Us
Every single Ruby Wren card is made by us, here in our little office in Northamptonshire. Because our cards are so personalised, we make everything to order - so when your order comes through to us, it's designed and printed especially for you!
With our Days cards, where we tell you how long you've loved someone or how old they are in days, we calculate every single card - twice, for accuracy! And, because leap years will affect most of the data ranges, we will always calculate an order when we get it...depending how many 29th Febs fall in your range and where they occur, will depend on how a number of days change. It's that attention to detail that we're so proud of!
We're also part of the Naked Cards campaign, limiting single use plastic by sending all our cards without cello wrap!
Let customers speak for us